Like us if you're interested in real estate, you're always looking for ways to learn more about new trends. In recent years, more and more Quebec blog are looking at real estate and financial independence. We have collected our favorite blogs and trainings that we consult daily. We compiled them in no specific order.
Best Real Estate Blog
One of the most visited sites in Quebec, MieuxInvestir offers regular articles on investments and real estate. Operated by Dominic Goulet-Lapointe in recent years, several subjects are democratized and detailed. His most popular articles are viewed more than 25,000 times and he is followed by more than 12,600 people on Facebook. Mr.Goulet-Lapointe also offers coaching and a free Ebook.
Here is the preface to his website that you will want to follow his blog:
[…]
This dry loss shook me and highlighted my ignorance on all matters of money. To make up for this glaring lack of knowledge, I began to read everything I could find about personal finance. At 19 I had to find out how to invest better!
TO BECOME THE BEST, YOU MUST SURROUND YOURSELF WITH THE BEST. I would like to share with you my experiences, ideas and readings on best practices in personal finance, real estate and securities.
Site operated by Steve Forget, a 41-year-old real estate investor who has been accumulating doors for 9 years. In 9 years of real estate investment, he has accumulated 65 units, 56 residential and 9 commercial. The articles on the blog are not very frequent but he is very active on Facebook, where more than 17,000 people follow him.
Blog preface:
In 9 years of real estate investment, I have returned to 65 units, 56 residential and 9 commercial. We also manage 35 additional accommodations for clients. Why do I find real estate interesting? I think it is a fairly safe and "simple" way to achieve some financial independence. For me financial independence is to be able, on a not-so-distant day, to allow me to take a few months off a year to travel, because traveling is definitely my no.1 passion in life.
CIIQ and REIC (for regulars) are real estate investor clubs that offer monthly networking training and events in Montreal and QuebecCity. The two events are similar although independent of each other. One is for a French-speaking people and the other for an English-speaking people. Their events taking place on the 2nd Tuesday of each month attracts hundreds of investors. The French club is operated by Jacques Lépine and Yvan Cournoyer. They have several popular books and training. The English-speaking club is run by Jean-Philippe Claude, whom you have certainly seen at the French-speaking club as a speaker. If you're travelling to one of the monthly events, check us out at our Wifiplex kiosk! 😉
A Facebook group with more than 55,000 members and also available for free.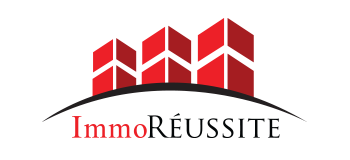 ImmoReussite is a site offering videos and training to start in real estate. Stephanie Millot, author of several best-selling books, lecturer and businesswoman. It offers training video and in person, as well as holding several events that attract hundreds of people.
ImmoSuccess is THE infallible method for anyone looking for a winning recipe to get started and/or accelerate their success in real estate!
MREX offers training and organizes various events to learn how to create wealth by investing in multi-housing real estate. Led by Nikolai Ray, a solid team with many years of experience and more than 1500 customers. Free podcasts are also available on their website. Episodes are added regularly. Their Facebook page is also very popular with 8000 members.
The PMML site is not a blog as such. It is a major real estate broker specializing in multi-housing and commercial real estate. On the other hand, their weeklyYoutube video clips are an interesting source for anyone interested in real estate. Patrice Menard's team informs us about the latest trends and meets important players in the industry. In addition, the PMML market report is an essential source of information for anyone who wants to acquire a multi-unit building.
Group created by Jocelyn Grégoire, one of the most active groups on Facebook with more than 20,000 members. Fans also organize training events,publish a magazine, blog and offer private training. Mr. Gregory accumulates the doors at a crazy speed. His videos and capsules will give you the motivation you need to take action.
Ghislain Larochelle managed to live off real estate following a desire to increase his quality of life and leave the famous rat race. 102 doors and 92 flips to my credit later, Ghislain offers his knowledge using various methods. Conferences, coaching, training, books, blog, Journal de Montréal and inspiring videos that are published frequently on Facebook for free. Inspiration to start in less than 90 days, do like more than 28,000 people and follow the group!